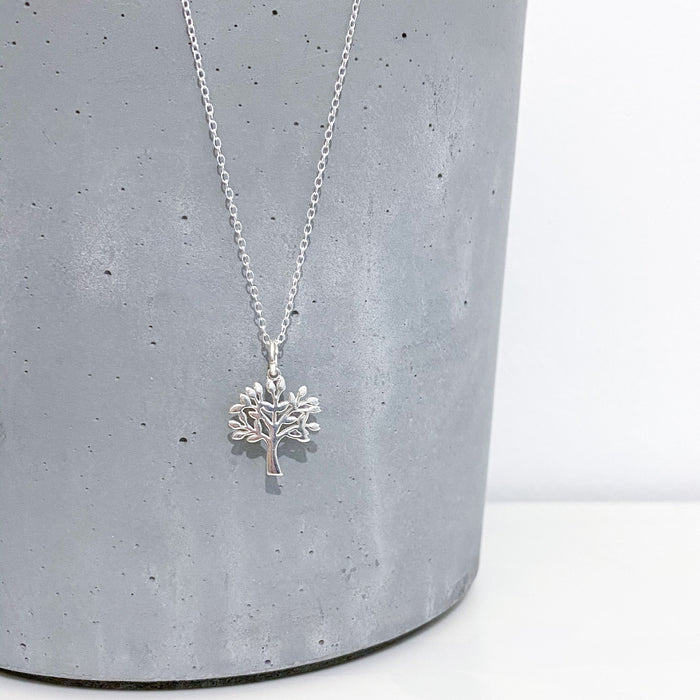 Tree of Life Charm Necklace
Tree of Life Necklace on a dainty sterling silver trace chain. Simple and comfortable to wear. Perfect for children and adults. 17mm high x 15mm wide inc loop, 1mm thick with a 6mm jumpring.
Supplied on an 18 inch chain - other options available upon request.